The 5by iPhone, iPod Touch, and iPad app develops a custom video stream like the Songza iPhone app for music. You answer a series of questions to get a feel for your interests and connect social networks to suggest videos. It adds an interesting spin by asking you how much time you have to spare. It also incorporates social engagement tools that are simultaneously exciting, yet subtle. And, the quality of the video and sound is surprisingly great for this free app from the iTunes App Store.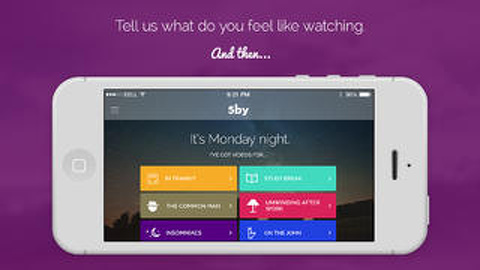 The 5by iPhone app opens with three questions. For each question, there is a matrix filled with six options. The first question examines how you like to spend your time – backpack through Europe, bungee jump, gaming, attend Super Bowl, trip to space, and camping with friends. Next you describe your friends as immature, weirdos, geeks, sweethearts, jocks, and cool. The last question involves your dream vacation. Would you prefer Cancun, Coachella, Cannes, Rockies, Comic Con, or San Francisco?
You may create an account with an email, or you can sync Facebook and YouTube. A Facebook authorization allows access to your basic profile and list of friends, but 5by only posts if permitted. The YouTube authorization allows 5by to view your email, basic information, and manage your YouTube account. The process, albeit lengthy, moved quickly and efficiently.
When you open the 5by iPhone app, you choose among different concierge options. The options range from between meetings and study breaks to on the john and in transit. After you make a concierge selection to describe how your day is flowing, there is a list of categories to refine. If you are in the mood for music, then it's there. If you want a Ted Talk excerpt, you can make that selection. You then move your finger around the play button to adjust the amount of time you can allot for a 5by iPhone app curated video.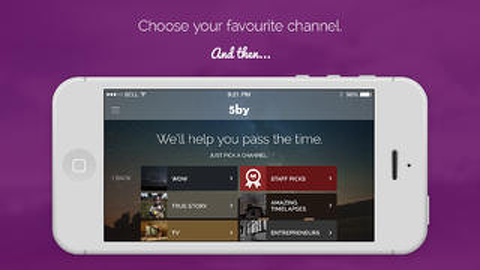 The fantastic social interface on the videos is exciting. The sharp video and clear audio plays without any icons, progress bars, or comments – until you tap the screen. At the top, you find the name of the video, video source, and sharing icon. The share icon transforms with a tap to a horizontal bar with one-touch shares to Facebook, Twitter, email, comment, and link generator. The link generator copies it to your clipboard. When you make a comment, it is made at the time in the video like Soundcloud. On the progress bar at the bottom of the screen, comments are marked with lines. At the bottom, you can give the video a thumbs up or touch an emoticon to express your feelings. If you simply want to watch the video, then don't touch the screen. If you touch the screen, the social interface recedes after a short period of inactivity.
The first video played for me was a cover of Miley Cyrus's "Wrecking Ball." That was not a great first impression. Since then, however, I have enjoyed every other video and were things I don't normally take the time to dig up. The 5by iPhone, iPod Touch, and iPad app is exciting and refreshing. Download it. Right now.