Supercow: funny farm arcade platformer HD (Universal) This is surely the coolest arcade game to date for the iOS platform. Run, jump, collect coins, gems and find secrets in a game much like the Super Mario Bros. of old. It is by no means a new concept, but the game type is perfect for the iOS platform, and Supercow brings a new kind of cool to the genre. Supercow is a hero determined to save his fellow animals from the mad Prof Duriarti who has escaped from prison and is creating clones from the animals.
The graphics and sounds are great, and the experience is completely immersive and you will find yourself playing it for hours. You get four different options for controlling Supercow, and they all seem to be comfortable and easy to use. Each level has a goal, but it's the way in which you get to the goal that is most exciting. Supercow can jump onto roofs, clouds and objects like barrels and matresses – some with really surprising and helpful results. There are also hidden objects that can bounce him, or cliffs he can fall off, don't just assume that what you see is all that is available and there are often multiple paths to the destination.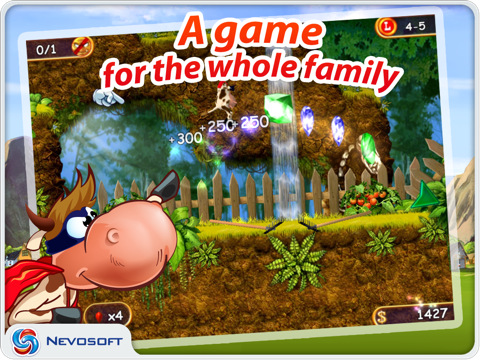 Supercow also has to make his way past a myriad of adversaries that try to thwart his efforts, but jumping on them eliminates them and drops more coin for Supercow to collect. Just when you have been going along nicely a "boss" level is thrown at you, and you will need your superpowers to pass it. The level of difficulty is very reasonable, which allows you to play at a fast action pace which keeps it more exciting. For the competitor in you, there are trophies and awards to be had, and can be shared on Facebook and Twitter, it also supports Game Center.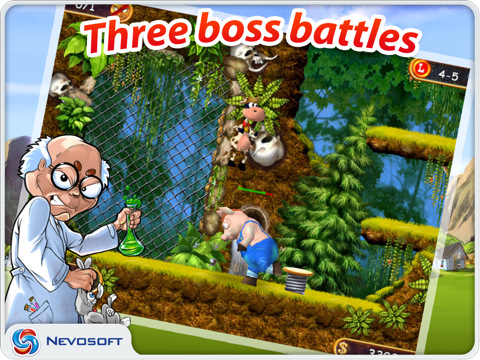 There is one thing in this game that I can really do without, and that is the advert in the top left corner of the mail menu screen, but even that cannot detract from the fact that this is simply the best, most fun, game I have come across for iOS devices in a good few months. It is a little on the pricey side, but I would happily spend the money on this one, and it will stay in my collection. If you are still not convinced, there is also a free lite version to entice you. It currently enjoys a five star rating in the app store, and I agree with that completely. My rating 5 stars
This 3rd Party App is available at the Apple iTunes AppStore. Browse the full list of all AppStore apps filed under the AppStore category.