Zoom
User Reviews

Are you a fan of SQUARE ENIX RPG games? If you're a die hard fan and enjoy paying a lot of money for them, you'll find 2 new apps in the App Store today. CHAOS RINGS II for iPhone ($17.99) and CHAOS RINGS II for iPad ($19.99). And no the app is not universal, so you'll have to buy them separately. If you're getting a New iPad tomorrow, then perhaps treating yourself to a $20 game might be worthwhile. For me personally, the game just seems a bit too overpriced, especially if you already paid for the first CHAOS RINGS iOS game last year.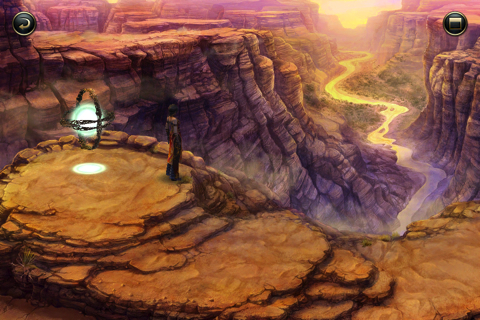 Publisher's Description:
Would you sacrifice the one you love to save the world? The newest addition to the globally acclaimed RPG series Chaos Rings has arrived! Explore a captivating new adventure and brand-new game system in this latest installation! Time is stagnant; the Destroyer has forced the world to the brink of destruction. In this desolate era, Darwin, the chosen one, discovers his fate; he must slaughter the sacrifices and offer their souls, all to salvage the world. Five were chosen to be sacrificed. Of the five is a girl, Marie—a dear childhood friend. Will he carry out his fate? The decision lies in your hands. This exhilarating adventure can be enjoyed by everyone, even those unfamiliar with Chaos Rings and Chaos Rings Omega. Don't hesitate to immerse yourself in this fantastical world! GAME FEATURES: A storyline molded by the player's choices Hidden bosses and endings Enhanced graphics using a new rendering engine A strategic new battle system An array of character voices and music FUTURE UPDATES (FREE): Mission 1: My Fang is All About the Magnum! (Scheduled for April 2012) Increased dungeon level cap Increased player level cap Special quests Hidden bosses Mission 2: Give Earthly Desires the Boot! (Scheduled for May 2012) Increased player level cap Special quests Hidden bosses
Here is a video demo of the CHAOS RINGS II app on the iPhone

This 3rd Party App is available at the Apple iTunes AppStore. Browse the full list of
all AppStore apps
filed under the AppStore category.
Price: $19.99
Version: 1.0.0
Size: 783.66 MB