Do you miss Flappy Bird? You should try the Thunderflap iPhone, iPod Touch, and iPad app. This iteration of Flappy Bird-inspired games has crisp, modern graphics. The gesture controls are simple and accurate. The game is addictive, and success is hard-earned. This free download from the iTunes App Store will become your new obsession.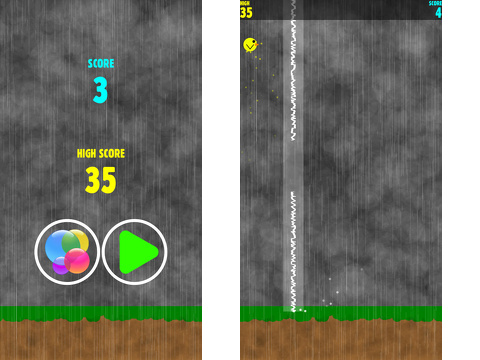 The story of the game is uncomplicated. You must help a cute, yellow bird through a thunderstorm. The bird is round like Pac-Man. As you tap, it emits a trail of yellow bubbles. The backdrop is a cloudy gray sky, and the bottom of the screen is the green earth. You have two options from the home screen – sync with Game Center or play.
The Thunderflap iPhone app uses one gesture to play the game. You tap the screen, and the bird moves slightly up. Between taps, it falls. You may tap anywhere on the screen. You must time your taps to keep the bird in the sky and help it through the gaps in the thunderbolt. If the bird hits the earth or the thunderbolt, it disintegrates into small yellow bubbles. You earn a point when you make it through the gap in the lightning.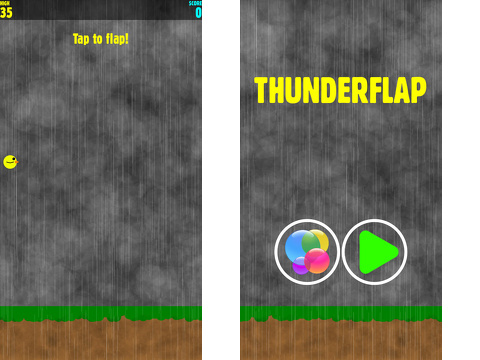 The Thunderflap iPhone, iPod Touch, and iPad app is simple, yet it is crafted with great care and elegance. It is a challenging game, but its gestures are easy to understand. The graphics are fantastic. The Thunderflap iPhone app is a great time killer.
This 3rd Party App is available at the Apple iTunes AppStore. Browse the full list of
all AppStore apps
filed under the AppStore category.