Think you got what it takes to become upper management? Think you got what it takes to own the office marketplace? Give Office Wars a whirl. Office Wars is a game about buying low and selling high. Start by picking a loan, it is due in 32 days, while you try to earn as much money as you can by selling office supplies to co-workers. After 32 days, you'll be ranked on how well you did and have a chance to add your score to the top 10 best players. Office wars is a great business strategy game for the iPhone or iPod touch.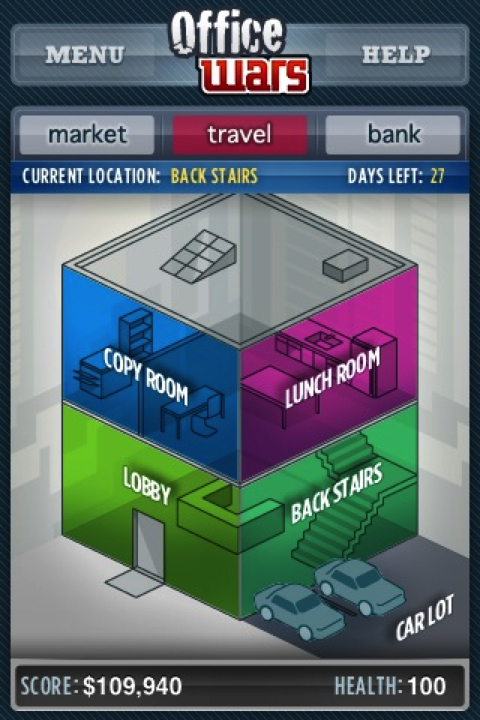 OfficeWars features:
– Quick, easy and addictive gameplay!
– Limitless game outcomes for super re-playability!
– Perpetual auto save!
– Random daily events that affect gameplay!
– Unique sound effects!
– Lovable characters!
– Eye-catching graphics!
– Intuitive touch controls!
– Top 25 High Score list!
This 3rd Party App is available at the Apple iTunes AppStore. Browse the full list of
all AppStore apps
filed under the AppStore category.