iPad 2 Information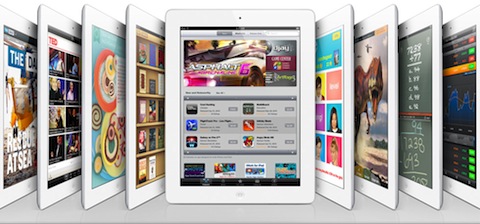 iPad 2 Specs
iPad 2 has low power consumption A5 CPU Chip which is 2x faster with 9x Faster Graphics, both Front & Rear Cameras, and a Built in Gyroscope.
iPad 2 is 8.8mm thin which is thinner than iPhone 4, only 1.3 lbs, comes in White, works with Verizon and AT&T
Price $499 – $699 for WiFi versions, $629-829 for 3G versions
| iPad 2 | 16 GB | 32 GB | 64 GB |
| --- | --- | --- | --- |
| WiFi | $499 | $599 | $699 |
| WiFi & 3G | $629 | $729 | $829 |
iPad 2 is coming out on Friday, March 11th 2011 in the US, and on March 25th in other countries.
iPad 2 Accessories
HDMI video out via dock cable ($39), outputs 1080 video and works with all iPad apps and charges simultaneously
The iPad Smart Cover ($39 or $69) is both a screen and case cover. It is made of space suit material "polyurethane" and is held together using magnets. The cover puts the iPad 2 into auto-sleep mode, and automatically wakes it up. Microfibers clean the screen when you close the screen cover. The case folds up into a pyramid shape and acts as a stand for typing. A leather version of the case is sold at the higher price.
iPad 2 iOS
iPad 2 runs on iOS version 4.3
Here's what iOS 4.3 has done to improve your experience:
– Faster Safari performance, JavaScript runs 2x faster now
– iTunes home sharing and AirPlay improvements so you can stream videos to Apple TV
– iPad 2 side button can be set to either orientation lock or a mute button in the settings
iPad 2 New Included Apps
– PhotoBooth, the popular Mac app is now is included with iPad 2
– iMovie for iPad ($4.99) – now has a precision editor and multitrack recording with themes, HD video sharing, AirPlay support and a wonderful new interface that looks like a classic movie theatre.
– GarageBand for iPad ($4.99) – Plug in and use Touch instruments (pianos, drums), guitar amps and effects, an 8 track recording studio, including over 250 loops. The app works on the iPad and can transfer projects to GarageBand for Mac. Piano keys in GarageBand are pressure sensitive, so you can tap soft or hard to get different notes!
For more information, photos and videos, check out the Apple Website for iPad