Around this time of year, I'm always impatient for spring to arrive, and I end up gazing longingly at photos of tropical beaches. This winter, I haven't gotten to that point. But that's because I've found something better: Magic Window, a gorgeous app for iPhone and iPad by Jetson Creative.
Magic Window might be the closest thing you can get to an instant vacation. The app displays time-lapse views of gorgeous locales: beaches, lakes, city skylines, and more. There's even a fireplace scene and a view of the Eyjafjallajökull volcano! The photography is crisp and beautiful, and ambient sounds complete the experience.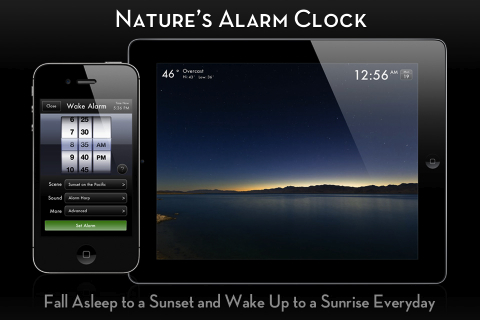 Three scenes come pre-installed on Magic Window; ten more are available, but to save space they are included as free downloads. Several themed "Destinations" collections, each with five to seven scenes, are available for $0.99 per collection, and you're sure to find a location and view that appeal to you.
Thoughtful touches abound in Magic Window: you can speed up or slow down the animation, or rewind and fast-forward by swiping one finger, in case you'd prefer to see midday to sunrise. There's the option to display the current time and weather onscreen, as well as your device's battery status. Magic Window's night mode is an especially nice feature: the sleep timer lets you fall asleep to a beach sunset, and you can set an alarm to wake to any of the scenes. Night mode allows you to dim the display to your liking, allowing an experience that's soothing, not jarring or distracting.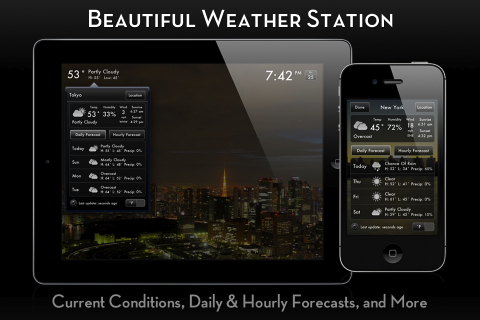 Magic Window is best experienced on the iPad's larger screen, but it still looks beautiful on the iPhone. It's well worth the $1.99 price. And, with all the games and productivity-boosting apps currently out there, it's a refreshing change of pace to see a truly relaxing app. Whether you're looking to unwind at night, you're tired of looking at the weather in your part of the world, or you just want to take a break, Magic Window is a wonderful experience.