Today's consumers are all about finding the best deal and coupons to save money on their purchases. With retailers sending offers directly to our inboxes and new daily deal sites following suit, consumers have led the coupon world online and have increased convenience and personalization in the coupon and deal world. Now consumers are getting even more deals even easier by finding apps to use on their smartphones when out shopping. Now, consumers don't need to deal with planning and organizing before they head off to the store.
By using some of the new iPhone apps available to help consumers find deals, they can now get coupons and offers on the go. Let's take a look at some of the most popular apps to help consumers find deals.
Technology has drastically changed the way consumers handle their own shopping experiences, and these smartphone apps, and others like them, make it a little easier for shoppers to find deals on the go. As technology makes it increasingly possible to find a great deal anytime and anywhere, consumers can take advantage of more customizable, last-minute coupons and offers from home and while out on the town.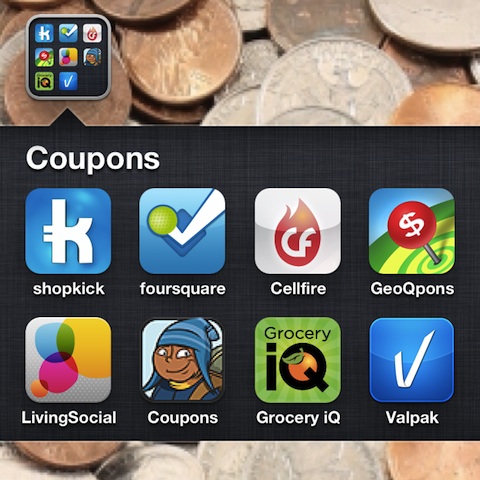 Guest Post Note: Special thanks to Ella Davidson of coupons and deals website Coupons.org who contributed to compiling and writing this review. Coupons.org strives to empower consumers with all of the necessary tools to save them more money.