Zoom
User Reviews

Tired of the gray Siri wallpaper? Download and install the free Siri Background Colors app from Cydia and it will add a few special Siri themes to your Winterboard. Turn on any of these themes in Winterboard and after a respring, the background image used in Siri will change to use the new colors. You can use the Siri Background Colors mod on your jailbroken iPhone 4S or any other iPhone as long as Siri is installed. The backgrounds are not animated, but this is still a pretty neat mod that you can use to impress and or confuse your friends.
There are a total of 5 different color styles to choose from:
– Yellow
– Red
– Rainbow
– Orange
– Light Blue
– Green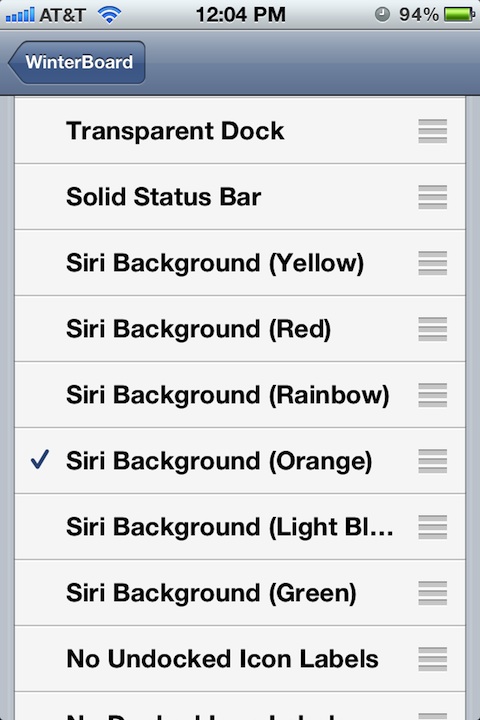 Here is a sample of how your Siri could look with the Siri Background Colors hack installed.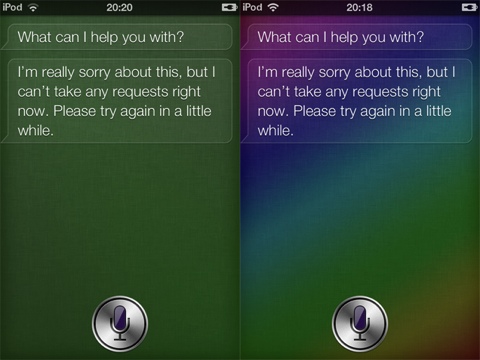 Use iPhone mods and hacks at your own risk! Installing 3rd Party iPhone apps requires you to jailbreak the iPhone before installing the native software and apps. You can use Cydia to install this app. Browse the full list of all iPhone and iPod touch native 3rd party apps filed under the software category.
Download Siri Background Colors from
Cydia
Developer: iPodHacks142
Version: 1.0
Size: 6.46 MB