Colloquy for iPhone and iPod touch gives you the 20 year old IRC protocol in your Apple mobile device. It is another in a line of local server based extension apps that software manufacturers have been coming out with lately. Connects to your Mac so you can access to everything Colloquy is connected to.
Even if your WiFi or EDGE network drops, you will get all the messages once the network comes back. Use all your favorite Colloquy scripts from your phone using the same IRC commands. Specially designed interface to match the iPhone and iPod touch with landscape support.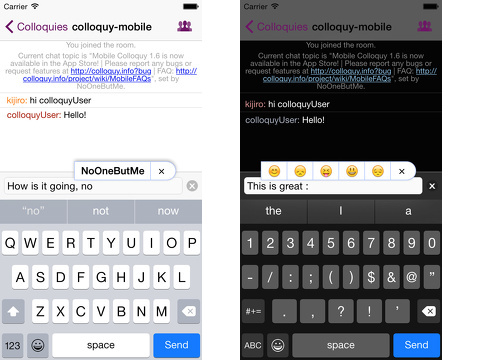 The Colloquy open source app is great because you can view its complete source code especially if you are concerned with privacy issues.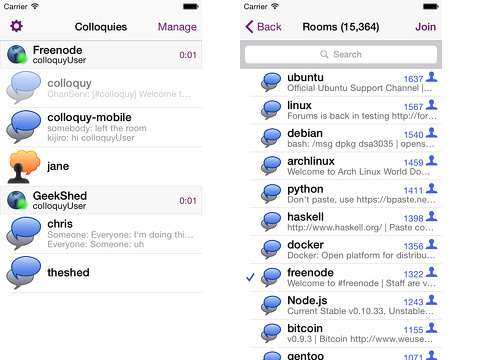 Colloquy is also free OS X IRC software client although it is not currently supported for the latest El Capitan.
This 3rd Party App is available at the Apple iTunes AppStore. Browse the full list of
all AppStore apps
filed under the AppStore category.