Zoom
User Reviews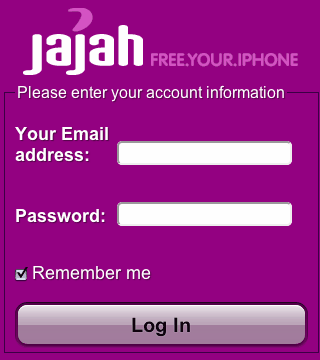 Make ultra-low cost calls to any phone in the world, without needing a Wi-fi connection on your iPhone. Jajah works by making 2 local calls anywhere in the world and bridging them together by an VoIP connection to make international calls with your cell phone (or landline) at VoIP rates.
The folks at Jajah have released an official iPhone optimized page. To visit this new page go to http://iphone.jajah.com. The application combines the best of both worlds: The reliability and quality of a standard landline or cell phone while profiting from the cost savings of Internet telephony.
Here is a video demo of using Jaja

"We were the first company to release an international calling application for the iPhone. We released it on the day the first iPhone was sold," said Roman Scharf, JAJAH co-founder. "It quickly became one of our fastest growing applications and we got huge feedback from the Apple faithful, who have worked with us to do a complete redesign. We encourage all iPhone users to try it and save — you will be amazed and will agree that JAJAH is the perfect app for the iPhone!"
To place an international call, users simply use the Web apps dial pad or click a name in their address book and JAJAH connects the call right away. Registration is free, fast, easy and confidential.
Try with TestiPhone