iPad Shelf Wallpaper Template and Contest
The iPad lets you change the wallpaper to any image you like. To make things a little more fun, we created a wallpaper template for the iPad that resembles a shelf where the apps sit on (inspired by the iBooks app).
We're providing this PSD template to you so you can create your own iPad Shelf style wallpapers. Use it with your own wood, glass, metal, plastic or any other type of pattern to create your own custom shelving unit wallpapers for your iPad.
Here is how the base Portrait template for the iPad shelf wallpaper looks like,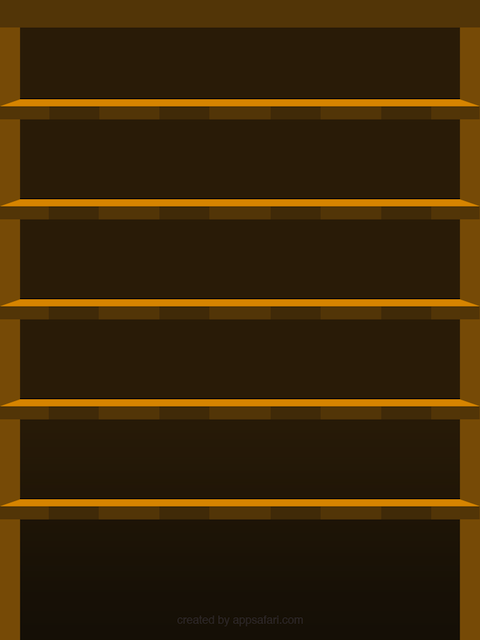 and a Landscape version is provided as well.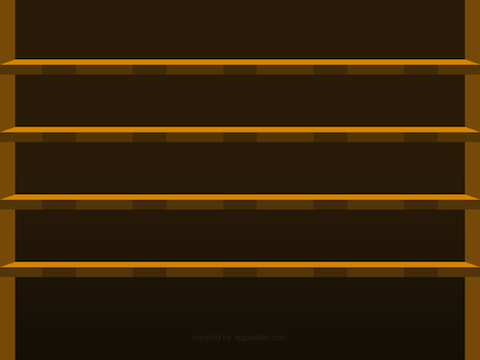 Download both the landscape PSD template, and portrait PSD templates here: [Download PSD Templates]. These files are free to use for any project. We only ask that you provide a link back to this page if you use them.
We used the templates along with a couple of wood patterns to create some sample shelf wallpapers that you can download and use right away.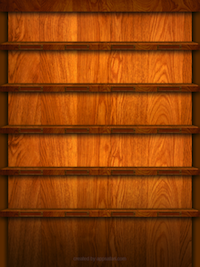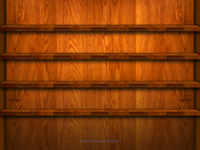 : The 1st contest has ended. The winner of the 1st round of the iPad wallpaper contest is: Deepika Dutta with wallpaper called Freedom Unleashed. Congrats! Winner received 10 promo codes for various apps. Here are Deepika's winning iPad wallpapers in both landscape and portrait format.