The Elevate iPhone, iPod Touch, and iPad app refines your communication and critical thinking skills. The methods used to cultivate your skills are engaging activities in an appealing interface. It is appropriate for professionals, but it is also appropriate for kids as young as middle school. The free download from the iTunes App Store gives you one set of tests each day, but a monthly subscription for $9.99 (or annually $59.99) gives you unlimited access.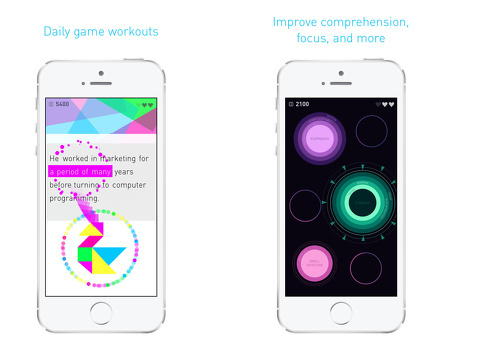 Elevate's introduction identifies areas to test and improve. You tap the screen "yes" or "no." The topics include the following: articulate your thoughts more clearly, improve focus while reading and listening, improve focus while reading and listening, and improve your writing abilities.
You create an account with Facebook or email account. Facebook requires access to basic profile and list of friends. You add your age, and you receive your day's workout.
Icons for each category of tests form a vertical line on the left side of the screen. You start with the brightest icon. Next, the object and gestures are provided. The focus of a writing test I completed was brevity. For each sentence, I eliminated the unnecessary word and was rewarded for speed and accuracy. At the end of the test, I saw where I ranked among other users and my progress in that topic. Another test incorporates speed reading and comprehension with a Tetris-inspired interface. The games are compelling and thoughtful, and the interface complements the sophistication of the challenges. You can monitor your progress by opening the left sliding menu and selecting performance.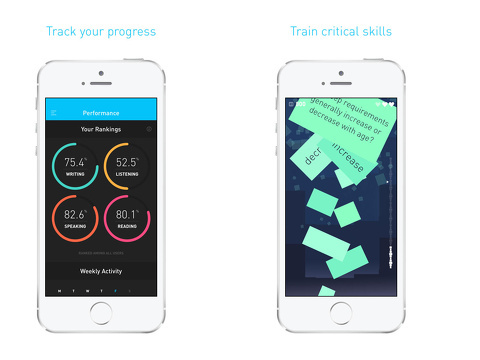 With summer on the horizon, the premium version is a small investment to keep your kids productive and sharp. Elevate also hones professional skills that typically require a hefty investment of time and money. The premium versions are reasonably priced and cover 14 areas including listening , memory, and precision in speaking; refinement, syntax, error avoidance, brevity, and inversion in writing; comprehension, processing, connotation, contextualization, visualization, and agility in reading. If you are interested in productive games, then the Elevate iPhone, iPod Touch, and iPad app is it.