Zoom
User Reviews

Gemini – Multi-Shot Animator, created by Daisuke Nogami, is a nifty camera app that allows you to take continuous shots and then convert them into a neat GIF. You can then send those GIFs to your email or post them on Twitter. There is also an option to import pictures from your library, however it seems that it will only import pictures at a certain resolution. I tried to import a few that were 320×426, which is the resolution of the output images but the error screen still popped up. Whether this is a bug or not, I think this import from library option is a good idea and hope to see this issue being resolved soon. What I particularly liked about this camera app was that in addition to making your shots into a little animated .gif, it also comes with a nice set of filters for the images. You have the typical vivid, sepia and monochrome but you also get polaroid and cross processing (my favorite) effects among others. You know what they say, a picture is worth a thousand words so check them out and see for yourself. This app was last seen in the App Store at $1.99.
Features:
– Select the number of continuous shots that you take from 2, 4, 8 or 16 shots.
– Select the shutter interval from 0.1, 0.2, 0.5, 1, 2 or 3 seconds.
– Select a filter from 9 various types.
– Image resolution is 320×426 pixels.
– Switch display modes between Animation mode and Grid mode by tapping a screen shown after launching the application.
– Convert continuous shots into a GIF animation and send it by email or post it on Twitter.
– Setup the details of GIF animation such as colors, image size or with/without dithering.
Filters:
– No Effect : No effect applied
– Vivid : Hight saturation and hight contrast
– Color Cross : Cross process style
– Polaroid : Polaroid camera style
– Staid : Low saturation
– Vintage : Sepia style
– Flash : Flash effect
– Mono : Monochrome
– Super Mono : Super hight contrast monochrome
Sample animation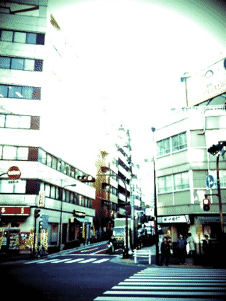 This 3rd Party App is available at the Apple iTunes AppStore. Browse the full list of
all AppStore apps
filed under the AppStore category.