The new iPhone 4S is here and so is the new iOS 5, and with them they have brought on a pretty big issue: the battery life sucks! Over 900 entries have already been posted to the Apple Support forums complaining about the iPhone 4S battery life, and no real magic solution has been found so far. If you have also noticed increased rate of battery drain on your new iPhone 4S, here are 8 utility apps you can use to monitor processes running on your iPhone 4S which may help you find and fix the problem. Christopher Breen at Macworld recently posted his findings and was able to find an issue with corrupt Contacts in iCloud that kept a process running indefinitely, which was causing battery drain on his device. Using a combination of a System Activity Monitoring app and the iOS 5 System logs (General > About > Diagnostics & Usage > Diagnostic & Usage Data), he was able to find a solution to his issue. Not all users will have the same issue however, and it will eventually be up to Apple to release an iOS update to perhaps patch the evident battery bug. For a full list of battery life improvement suggestions, be sure to read our collection of tips for improving your iPhone 4S & iOS 5 battery life.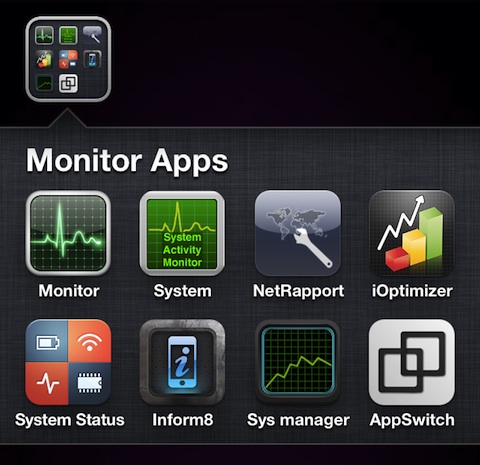 In my personal case, I have found the main source of the issue to be generally having an iCloud account setup. I have noticed that removing the iCloud account all together, does in fact stop the quick battery discharging, although this is not an optimal solution. I have noticed a pretty large amount of low memory warnings show up in the Diagnostic and Usage data section on a daily basis. Another issue I found using these activity monitoring apps was that there was an issue with the MobileMail being left open even when closed, and also failing to resume. I then deleted all my mail accounts and re-added them which has since seemed to fix part of the problem.
If you are willing to dig around a bit, grab one of the apps below, and keep an eye on your memory usage, running tasks, and activity logs. In time you maybe able to track down your specific issue. Be sure to post your findings here for everyone to benefit from. And again in most cases this seems to be related to iCloud accounts including Contacts, Email, Reminders, Find My iPhone, Bookmarks, Notes, Photo Stream, Documents and Data, and iCloud Backup. Turning off un-needed portions of iCloud will help you improve battery life in iOS 5.