Monster Island is an iPhone game developed by released by Miniclip. Players of Angry Birds will find this iPhone app similar enough to be familiar yet unique enough to stand on its own. With 200 levels taking place on three different islands, the application promises to provide hours of entertainment.
The concept is one we've seen before. The player controls the main character, or monster, who remains stationery, shooting various rocks, boulders and exploding orbs at the enemy (what appear to be other monsters). People who enjoy this type of somewhat simple game play will no doubt enjoy Monster Island. What may set the app apart from its competitors is control of the shot.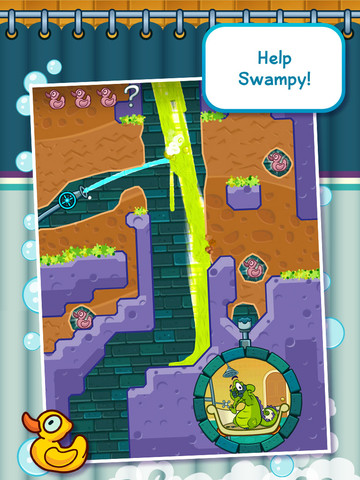 With your thumb, you aim an arrow in the direction you'd like to shoot your rock. Drawing your thumb to the right of the screen increases your power meter and the strength with which your shot is thrown. Once you've aimed your arrow and decided on the power level, you tap your 'mini' in the bottom left corner to release your throw. The controls take a minute or two to get used to but by level four you'll have it down pat.
The audio soundtrack on the app may be its drawback. The audio is on a loop and quickly gets mundane. The developers may want to consider adding better background music and additional sound effects to the app. For now, I'll play Monster Island with the soundtrack muted and the sound effects on. Graphically, things are simple but interesting. Rich hues of blue, green and yellow highlight the app with more subtle variations of browns and purples.
For $0.99, the Monster Island app is a good value. The player is taken through tutorials each time a new feature is introduced in a level so that you are never left scratching your head. As you beat an enemy, you win coins which can be used to buy new monsters to control. Players can also purchase coins for real money if they don't want to wait. Annoying background music and a lack of sound effects shouldn't deter anyone from purchasing this app for their iPod Touch, iPad or iPhone. If you're looking for a simple way to pass your lunch hour or entertain yourself while waiting for the doctor, Monster Island certainly delivers.
Perfect for children and adults of all ages, Monster Island is a great iOS game at a great price.