Fuzel, a successful new photo editing and sharing app for your iPhone, will be available for download tomorrow, February 29, 2012, in the iTunes Store. Fuzel embraces tools and effects similar to other great photo editing apps, but it adds some cool customization options to bring more energy and life to your iPhone photography arsenal.
Some photo editing apps for iPhone and iPad have great features, but they are muddied by confusing gestures, circular navigation, and slow response time. Fuzel, however, gets it right. Fuzel's developers, Not A Basement Studio, combine precise, responsive movement and easy navigation with sophisticated, cutting-edge tools and effects. As a bonus, Fuzel for iPhone is visually appealing with its fresh, modern, and bright graphic presence.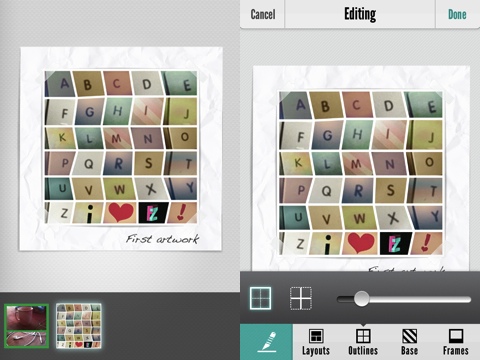 To start with Fuzel, you develop your format. You can select from a series of defaults, or you can draw your own format with gestures. Not A Basement Studio has developed and incorporated excellent, non-intrusive guides to help you. After you develop your collage, you can change the size and color of outlines. One of the cool details Fuzel addresses is the ability to adjust interior frames and exterior frames separately. This special touch customizes and transforms the aesthetic beautifully. You then move to the frames. Photography app developers will flock to check out the fantastic framing tools. Generally, photo editing apps let you choose from a variety of frames, and Fuzel does as well. But, they add the option to adjust the size of the frames and add color. And, just to top it off, you can add text to certain frames. All of these items take place before you choose from the interesting default photos and graphics within the Fuzel iPhone app or your own.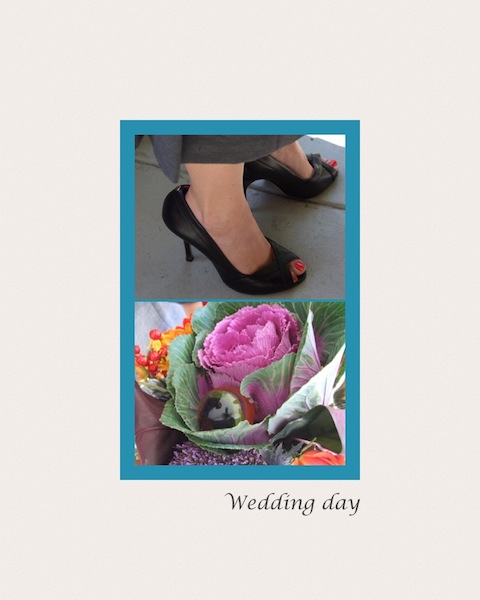 You can shoot photos, or you can choose photos from your Facebook photo albums or iPhone camera roll. You have the opportunity to add photo effects a la Instagram, Hipstamatic, and Snapseed. Fuzel's iPhone app incorporates some additional nice features where you can manipulate the photo to use the mirror image or turn the image upside down. These features alter the perspective and angle adding texture to your Fuzel photo. All of the processing of the effects is extremely quick. You can save to your photo gallery, as well as share via email, Facebook, Twitter, and Flickr. I would recommend incorporating sharing features for bloggers, as they love to add punch to their visual elements.
Start your leap day with a Fuzel iPhone app download. It brings quality, precision, and creativity to your iPhone and Facebook photography.